1. Please visit Matrix's official website at https://www.matrix.co/, and click the "Sign Up" button on the top right side or "Create an Account."

2. On the registration page, please follow the instructions and enter your email address and password. (Password must be at least 8 characters with uppercase letters and numbers.)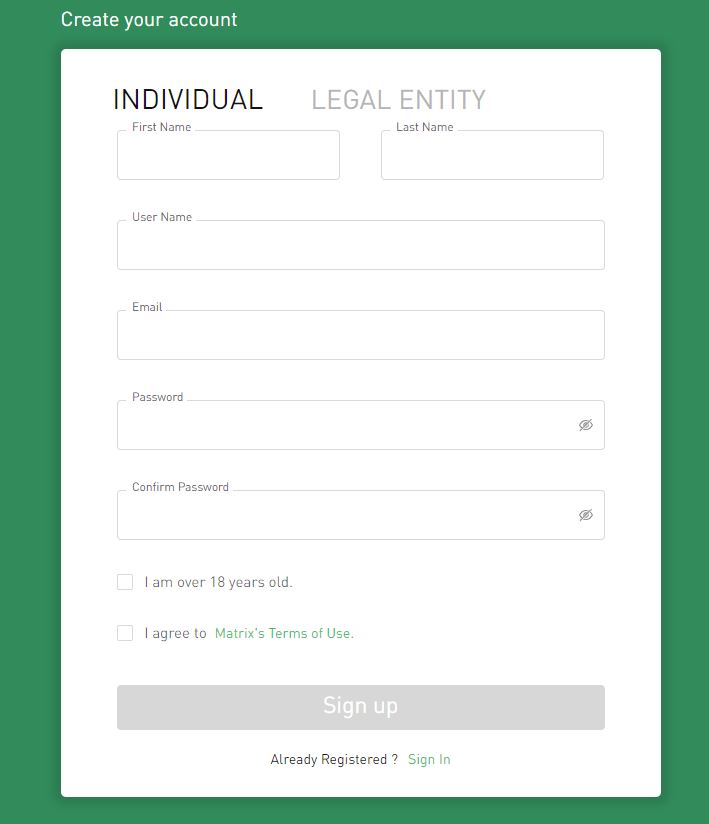 3. You will receive a verification email. Please log in to your registered email and confirm.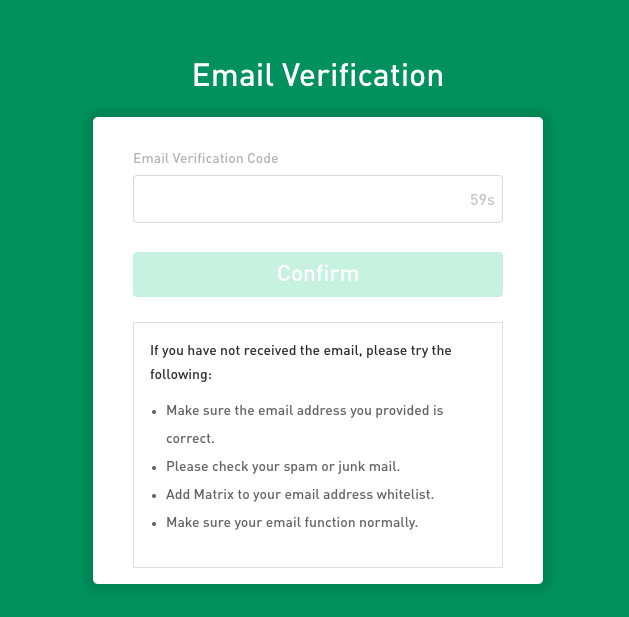 4. For account safety reasons, please enable the Two-factor Authentication after logging in to your account.